Announcement enhances credibility, rigor of environmental measurement and reporting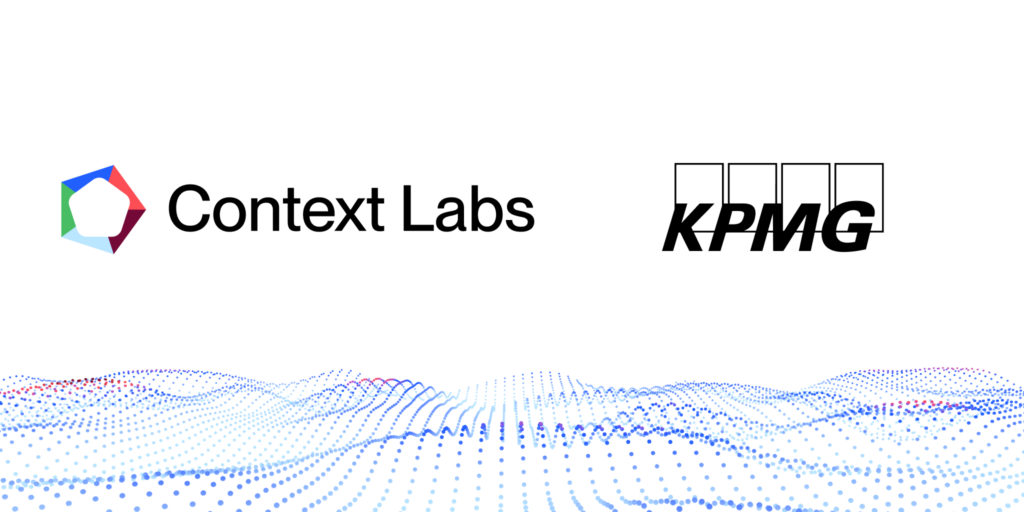 Context Labs is excited to announce our KPMG Alliance. KPMG's global alliance network aims to solve the world's most pressing technology-based challenges. This collaboration will provide strategic support to companies working to reduce environmental impact, analyze their efforts to decarbonize, and provide transparent and traceable data, as investors, regulators, and other stakeholders increasingly demand ESG disclosures. The alliance will help companies measure, quantify, and reduce their environmental footprints using distributed ledger technology, advanced climate data and analytics, machine learning (ML), and AI.
The partnership combines Context Labs' advanced technology with KPMG's leading reputation in providing environmental monitoring, analytics, and reporting for customers across market sectors. This collaboration will enable Context Labs to accelerate the deployment of our technology, leveraging KPMG's expertise in providing trusted solutions for customers to advance their digital transformation journey.
The alliance has already demonstrated results with Williams, an energy company handling 30% of the natural gas in the United States. Williams is leveraging Context Labs' Decarbonization-as-a-Service™ platform to track and measure emissions across the full energy value chain. The platform provides transparent data and insights on the carbon intensity and climate performance attributes for energy sector customers. The company is executing the energy industry's first end-to-end methane intensity certification, supported by KPMG. The initiative exemplifies the collaboration and innovation needed to demonstrate Williams' commitment to credible and transparent solutions to prove the quality of low-carbon intensity natural gas.
Excerpts from the release can be viewed below:
"Accessing accurate and complete emissions data is key for effectively measuring a company's carbon footprint," KPMG U.S. ESP Leader Rob Fisher said. "The type of data, analysis, and insights provided by KPMG and Context Labs through this alliance will help companies accelerate their decarbonization efforts with specific actions they can take to reduce their environmental footprints."
Dan Harple, the CEO of Context Labs, said, "I am excited to announce the establishment of this alliance with KPMG U.S., which will enable Context Labs' technology to further bolster the integrity, veracity, and commercial value of our customers' data, leveraging KPMG's best-in-class capabilities to help enhance transparency around environmental reporting and disclosure."
This partnership is an important step towards combating climate change and reducing carbon emissions. As more companies seek to become more environmentally sustainable, the demand for accurate data and reliable reporting will only continue to grow. The alliance between Context Labs and KPMG U.S. is well-positioned to help companies meet these challenges head-on and make a significant impact to credibly decelerate climate change.