DaaS™ combines an array of public and private data sources and unstructured and structured information to create the most accurate picture of a customer's emissions profile. The platform supports a suite of advanced detection and quantification solutions combining cutting-edge, big-data and machine-learning analytics tools, digital ledger technologies, and registration services to create verifiable information the public, investors, and regulators can trust.
DaaS™ seamlessly integrates new and existing GHG emissions data in a frictionless and accessible way. The platform also drives a return on investment for mitigation activities and more accurate pricing of carbon costs. As a result, companies gain more visibility across the entire value chain and get one step closer to achieving their energy transition objectives.
Connecting & securing all relevant data to prove net zero initiatives
Context Labs acquires direct measurements from multiple best-in-class detection sources, delivering the most accurate digital representation of ground truth asset operation performance, and their ambient environmental impact.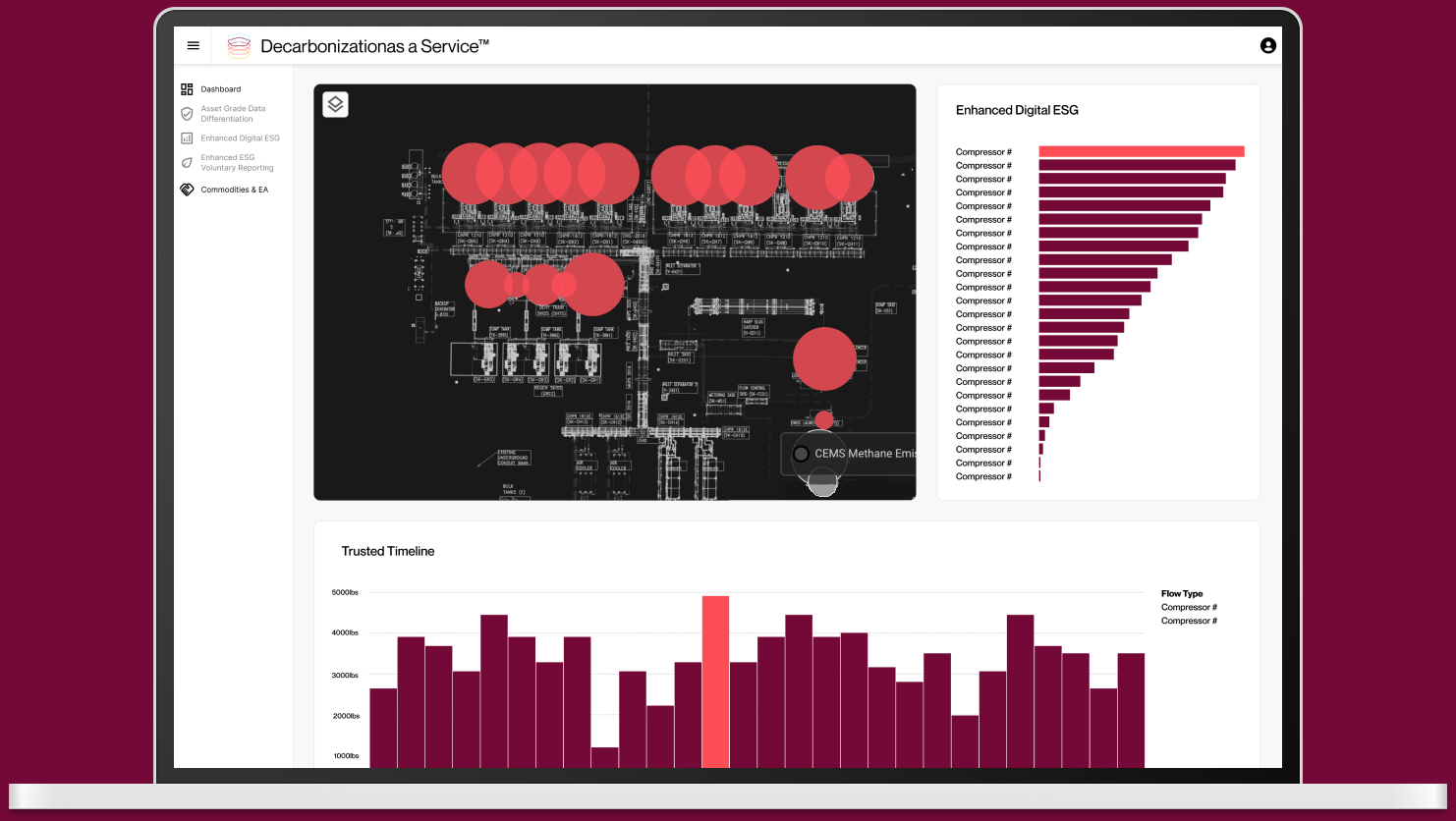 ---
Challenge: Provide a comprehensive solution for Williams (NYSE: WMB) to meet their climate commitments and track, quantify, and report methane emissions across the full value chain
Outcome: Williams is deploying DaaS™ to accelerate on their energy transition strategy by bringing trusted, transparent Next Gen Gas to the marketplace with first-of-its-kind low emissions certified energy pathways
Challenge: How to accurately track and measure new environmental attributes
Outcome: Companies that use CLEAR Path™ have been able to transform disconnected data sets into trusted insights that support new carbon methodologies and next-generation environmental attributes.