Integrating blockchain, cryptographic security,  AI, and machine learning capabilities, CLEAR Path™ creates a verifiable environmental attribute repository from trustedAsset Grade Data (AGD™).  
This scalable platform combines operational data, regulatory reports, sensor data, and manually-entered information to develop the next generation of environmental attributes. An API-led solution, CLEAR Path™ connects with any third-party platform or service to resolve data complexity and bring more truth and transparency to an ever-growing universe of climate information.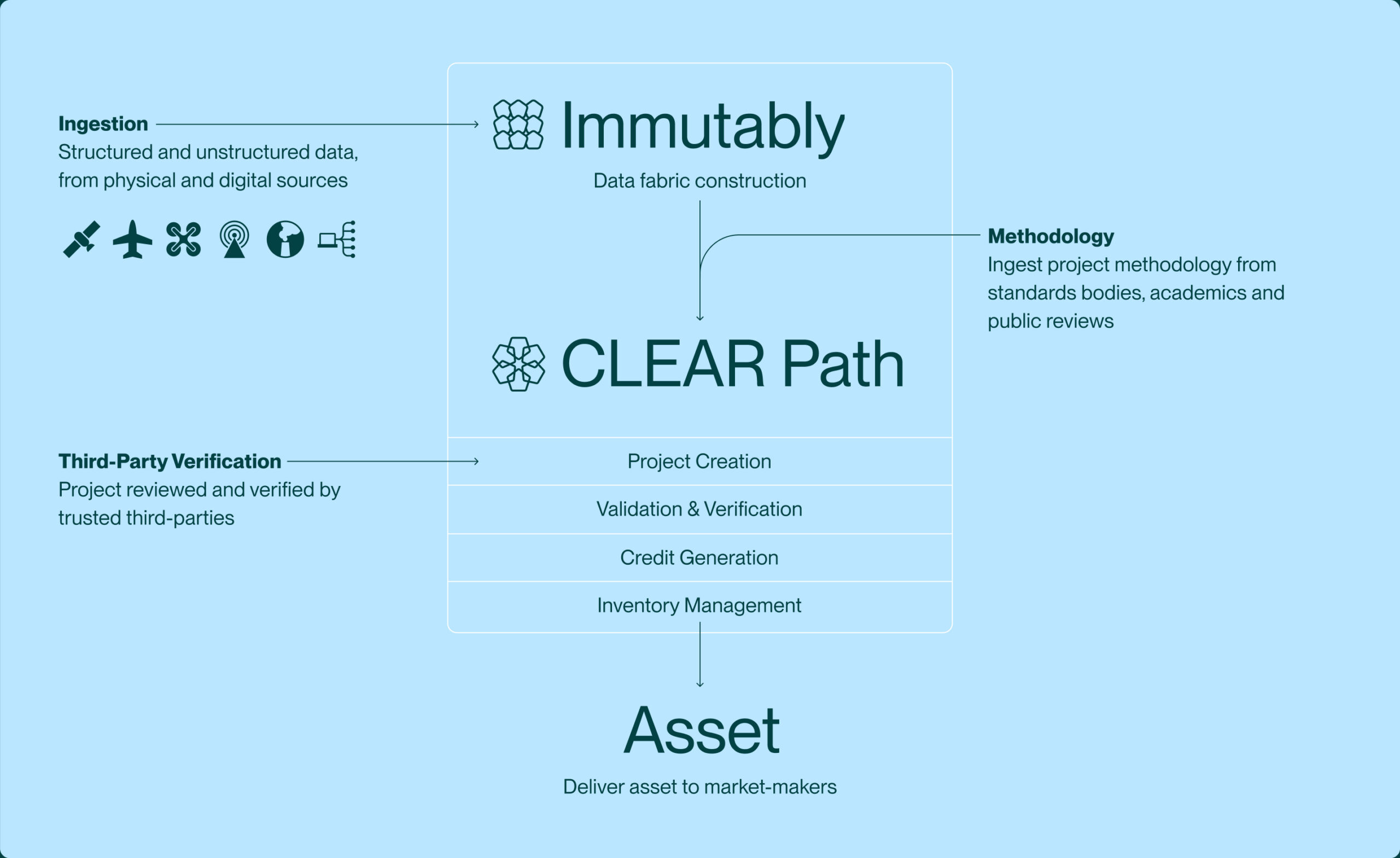 Challenge: How to accurately track and measure new environmental attributes
Outcome: Companies that use CLEAR Path™ have been able to transform disconnected data sets into trusted insights that support new carbon methodologies and  next-generation environmental attributes.
Challenge: Developing a trusted pathway to create and measure new environmental attributes in the carbon markets
Outcome: Customers have used Immutably™ and the CLEAR Path™ attribute repository to develop new quantified environmental attributes from nature-based solutions, offering ironclad proof of these attributes to the broader market, and creating new, trusted commercial products that expanded revenue opportunities for their business.