Context Labs Chief Business Officer, Chris Rezendes, led a workshop on emerging opportunities for systems integrators in IoT blockchain.
The workshop was at Ingram Micro's recent Trust X Alliance Invitational.
The main theme of the workshop was the future of organization in Industry 4.0 is the trusted ecosystem.
Across almost every industry, incumbents and upstarts are putting pressure on existing centralized systems to push capabilities to the edges of those systems. For the Fortune 5000, this pressure translates into the need to expand their local sources of product and service supply. For upstarts, this pressure comes from their need to access customer and capital markets.
Chris argued for a "physical-to-digital-to-physical" leap that must occur to fully enable and optimize these new trusted ecosystems. This process begins with establishing a physical asset's digital twin – the unique, individual record for a given asset in a supply chain. This digital twin then allows machines to run real-time analytics and share specific event-based information across systems and networks inside a trusted ecosystem. These shares/ trades/ sales of information increases transparency and efficiency. Finally, using these advanced analytics and visualizations, machines can generate and automate physical action inside the chain without needing manual human input.
While many of these highlighted capabilities are not new, the need to push them to the edge of ecosystems and networks – the austere edge in some cases, where the participants have limited history, credit and capabilities and where the networks might need to be built out – represents a new set of performance, policy and privacy challenges.
"And this" Chris argued "is where blockchain, among other tools enabling the distribution of high levels of pedigree, provenance, accuracy, security and privacy could enable the new distributed models to accelerate, scale and persist."
By enabling the "physical-to-digital-to-physical" leap with enhanced solutions and systems, participants are beginning to see a new series of benefits.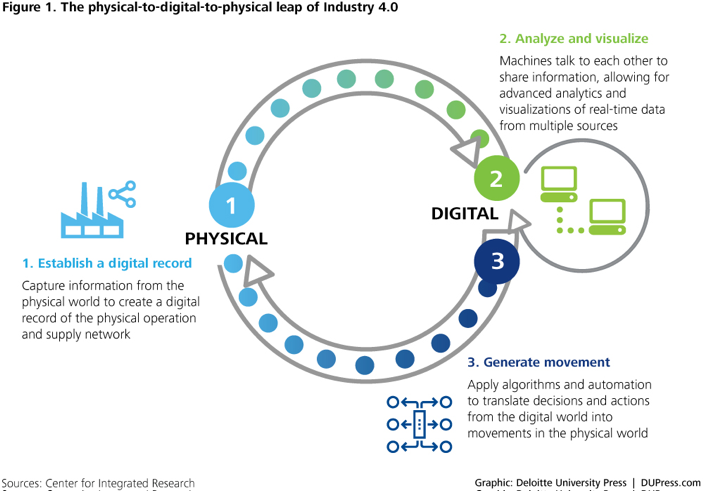 Through its experience exploring and deploying blockchain-enabled distributed trust systems in complex supply chains, Context Labs has elevated a shortlist of critical outcomes necessary to justify the initiation of an investigation of blockchain. These experiences shape Context Labs' approach to enabling these ecosystems with its Immutably™ Trust Platform.
To learn more about Immutably™ and its microservices or how we can enable your supply chain in Industry 4.0, visit us at www.contextlabs.com and on Twitter (@contextlabsbv) or email us at info@contextlabs.com.